5 Ways to Spice Up Your Summer with Tajín
July 12 2019
We all have that go-to staple for summer—that one item we dig out of the closet after everything thaws out that signifies summer is here. It's trusty and versatile and that's why we love it. Maybe it's that beach bag that doubles as a workout tote, or that old bucket hat that keeps the sun off your face and acts as a fashion statement (because you knew they'd make a comeback eventually).
With summer in full swing, we're met with a barrage of barbecues, picnics, festivals and more. And we all know what that means—all the food and all the drinks. With the foodie frenzy in full swing, it can be daunting to try to put a new twist on old summer classics. If you're already sweating about impressing guests at your next soiree, we've got our own summer staple for you that pairs just as easily with savory as with sweet: Tajín® Clásico seasoning.
Tajín's authentic flavor is a unique blend of mild chili peppers, dehydrated lime juice and sea salt—but you don't have to seek out your local Mexican grocer to buy it. Global love for Tajín has been heating up and for two gals with Hispanic roots, we're excited to see the 'zing' craze come to Tyson Foods.
Chef Alexa here, and for me, TexMex is my heritage cuisine so adding a little bit of chili or lime to my dishes feels so natural to me. Sprinkling a little Tajin over fresh cut fruit or using it on grilled chicken makes them taste like home.
And for me, Chef Michelle, Tajín was always a staple in our household. It was the perfect little seasoning. From eggs for breakfast to french-fries at lunch and popcorn for a snack. We never missed a chance to spice things up.
We're here to show you that no matter if you're the hostess with the mostest or want to surprise and delight when you show up, Tajín should be your new go-to staple this summer.
For movie night
I think most people can agree that when it comes to cinema snacks, popcorn reigns supreme for movie munchies. Whether you're spending the night in, hiding under the covers while watching the newest horror flick, or heading out to the theater or the drive-in to enjoy the newest irreverent comedy with pals, Tajín Popcorn Trail Mix is sure to be a palate-pleaser.
What You'll Need:
Tajín Popcorn
Caramel corn
Corn nuts
Roasted peanuts
Candied mango
Mix ingredients to your liking. Try swapping in different mixed nuts or dried fruit, and if you're feeling super sweet, add some chocolate chips.
For your backyard barbecue
The perfect backyard barbecue isn't complete without finger foods to nibble on while you get the grill fired up. Finding the perfect balance can be hard—you want something to tide you over, but don't want to ruin your appetite, and you want something that stands out from the usual chips and dips. Tajín 'Salchicha' in a Blanket is the perfect snack to punch up your hors d'oeuvres this summer.
What You'll Need:
Crescent dough
Chile mayo
Cheese sauce
Cut crescent dough into triangles and roll up each Lit'l Smokie. Sprinkle on a pinch of Tajín before popping in the oven. Once they're golden brown, top each with a dollop of chili mayo and serve with your favorite cheese sauce.
For the tailgate
Summer is baseball season, and that means tailgating is in full swing. Whether you're prepping for nine innings at the ball park or celebrating your little leaguer at the local field, make sure your fan food fare isn't a foul. Try swapping the chips in your nachos with chicken and bring on the zing with Tajín Chicken Bite Nachos.
What You'll Need:
Colby Jack cheese
Pico de gallo
Sour cream
Guacamole
Jalapenos
Green onion
Cilantro
Heat up the chicken bites on a sheet tray in the oven. When they're just about done, sprinkle them with shredded cheese and put them back in the oven until the cheese is perfectly melty. Pick a fun plate for your chicken bite nachos or serve them right out of the pan. Top your nachos with your favorite nacho fixins' like pico de gallo, guacamole, and cilantro—and don't forget that beautiful sour cream drizzle!
For hanging by the pool
There's nothing like the feeling of basking in the hot summer sun while you're lounging next to the pool (don't forget the SPF!). So why not try heating up your cool poolside treats this year?
Get your sweet and savory fix with Tajín:
Roll your favorite popsicle in Tajín to add an extra punch
Make your own "fruit pops" by putting a slice of watermelon, pineapple or cantaloupe on a stick and sprinkling with Tajín
Toss Tajín with a mixed fruit salad to add some heat to your sweet
For 5 o'clock
It's Friday afternoon and you're looking to unwind after a long work week—we feel you there! Break out the patio chairs and those margarita glasses you've had stashed in the cabinet all winter and bring south of the border to your own backyard. This Mango Chamoy Margarita is the perfect treat to make you say "ole."
What You'll Need:
Tajín
Mango puree
Tequila
Fruit skewers
First thing's first: rub the rim of your empty margarita glass with a lime wedge and dip it in Tajin so you get a little zing with every sip. Mix together 1 part fresh squeezed lime juice, 2 parts mango puree, and 3 parts tequila. You can shake it up in cocktail shaker, serve it over ice, or mix it up in a blender. Give your margarita a pop of flavor and color by swirling in 1 part Chamoy. Cut up any tropical fruit you have on hand and skewer it for a fun and tasty cocktail topper.
The post 5 Ways to Spice Up Your Summer with Tajín appeared first on Tyson Foods.
---
Ball Park Brand to Immortalize the Real Heroes of America's Favorite Pastime This Summer
July 03 2019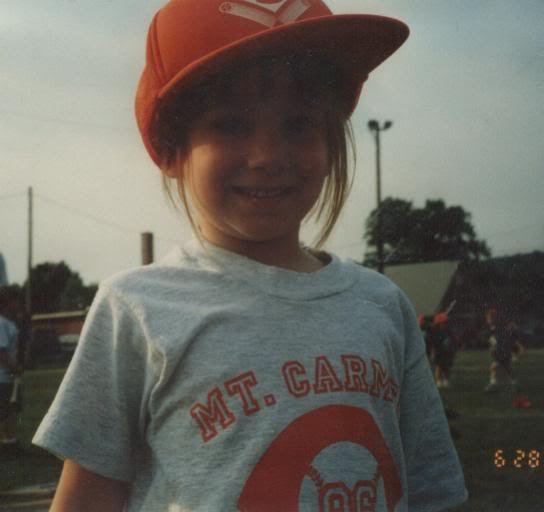 I grew up in the land of bourbon, betting and baseball.
As the home of one very popular slugger, Louisville summers revolved around baseball – and they still do. Though there was no major league team to root for, it was clear that baseball was in our blood with the abundance of little league, amateur league and minor league buzz that filled those humid nights from June to September. I even tried my own hand at the sport—making my way through the ranks of t-ball, coach pitch and softball until my sophomore year of high school, when I realized my talents and my stature were better fit for the speech team.
Baseball is nostalgia for me. The summer heat making your legs stick to that hard-plastic stadium chair. The crack of the bat and the eruption of cheers that follows. And the classic can-I-get-a-hot-dog dance. You know the one I'm talking about—your eyes flitting back and forth as you not-so-patiently wait for the vendor to approach your aisle, frantically flagging him or her down, digging in your pockets for cash, shimmying past everyone else in your row, and finally sinking your teeth into that first bite. Maybe it's because you had to work so hard for it, but there's just something about being at a ball park that makes a frank more fabulous.
And if anyone knows baseball, ball parks and fabulous franks, it's the Ball Park Brand, born in 1957 at Detroit's Tiger Stadium.
Despite diehard dedication and heated rivalries among fans, hot dogs are the great equalizer—no matter if your socks are red or white. Almost two-thirds of Americans listed hot dogs as the number one ballpark food they couldn't live without, and this year, it's estimated that baseball fans will eat more than 18 million hot dogs[1].
With hot dogs being one of the most beloved stadium foods, it's only right to recognize the men and women who make it happen—the true MVPs of the game: the hot dog vendors. This year, Ball Park Brand will be immortalizing the Hot Dog Heroes with limited edition cards that feature fan-favorite hot dog vendors from stadiums across the country.
While there's debate about the origin of hot dog vendors, legend has it that the first sausage was served at a St. Louis ballpark in 1893 by German immigrant and bar owner Chris Von de Ahe, thus claiming a stake in history as the first ballpark hot dog vendor. It's reasonable to say a bit has changed since 1893.
Instead of dishing out one dog at a time, vendors now lug around bins packed with upward of 30 hot dogs and all the fixins', which weighs about 40 pounds fully loaded. Try running stadium sprints with that bad boy strapped to your chest. When you consider this, and the hustle it takes to hawk about 150 hot dogs per game—nearly 12,000 per season—with sweat dripping down your back and your calves burning as you hop from row A to ZZ, it only makes sense to idolize these ballpark hunger heroes in the same way we've idolized ball park players for years: plastering their faces on cards.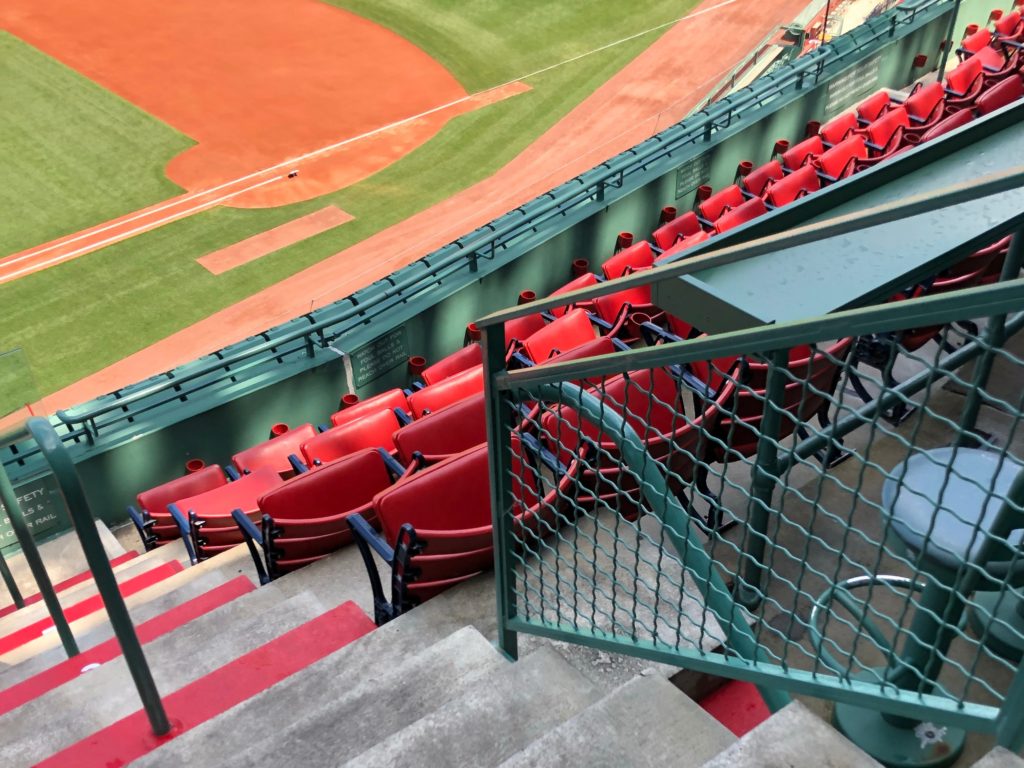 Ball Park Brand will release these limited-edition cards as an ode to the unsung heroes of baseball.
But before we break out into a concerto of Hail to the Beef, we need YOUR help.
Are there any hot dog heroes at your home stadium? We want to know about them! To nominate your local hot dog vendor for this once-in-a-lifetime opportunity, use the hashtag #HotDogHeroes on Twitter, Instagram and Facebook, and tell us why he or she deserves to be featured on one of our coveted cards. The vendors chosen to be on the cards will be announced in October, so make sure to check back in to see if your hometown hot dog slinger cut the mustard!

---
[1] National Hot Dog and Sausage Council, 2019
The post Ball Park Brand to Immortalize the Real Heroes of America's Favorite Pastime This Summer appeared first on Tyson Foods.
---
Meet the 5 Types of Meat Eaters
June 28 2019
Have you ever wondered who purchases all that grass-fed beef? Or perhaps that's you, along with all-natural pork and chicken with no added hormones. Imagine if you could pinpoint exactly which person is interested in which products. Well, now you can, thanks to Midan Marketing's Meat Consumer Segmentation 2.0. By the end of reading this article, you'll know exactly if you're a Wellness Diva or a Protein Progressive.
Midan Marketing recently surveyed 1,200 U.S. adult consumers who have recently eaten meat or poultry. The goal? To segment the meat-eating population into distinct groups, each with its own unique attitudes and behaviors. Why does this matter? The results of this study can help meat marketers make more-informed decisions about their product offerings while targeting various groups of consumers with stronger messaging.
First off, what is segmentation? Segmentation is a process that divides consumers into groups of potential buyers with similar preferences and buying habits. Having this information assists in the crafting of key messages to better resonate with specific targeted markets and shoppers. It also helps businesses identify gaps in brand and/or product portfolios.
Meat Consumer Segmentation 2.0 was conducted by Midan Marketing, a Tyson Fresh Meats Team agency partner. The Fresh Meats Team will be using this newly released research in a similar manner to how they utilized the original research conducted in 2016: to guide how best to talk to and reach consumers with key messages, all designed to yield results, while driving success and profits. To determine the segments, Midan Marketing surveyed the meat-eaters on subjects such as protein consumption habits, shopping and purchasing habits, meat attributes, plant- and cell-based meats and general health attitudes in relation to meat and poultry.

In order of highest percentage to lowest percentage, meat-eating consumers are broken down into the following:
30%: Convenience Chasers
21%: Family-First Food Lovers
21%: Aging Traditionalists
16% Protein Progressives
12%: Wellness Divas
Ready to learn what these terms mean?
Convenience Chasers:
Look for convenience first
Little interest in claims or health
Price-conscious, coupon and promo-seekers
You're pressed for time, distracted and want an easy meal solution. You've probably signed up for HelloFresh or Blue Apron in the past… or at least you've thought about it. You can't get through Costco without trying the samples (when you have the time) and you're easily swayed after one bite to purchase those oh-so-convenient healthy frozen lunches – especially because they're on special this week! Don't worry, looking for easier meals and on-the-go options are appealing to many these days. And getting a good deal is just the icing on the cake. Ooh, cake… Time to hit up the drive-thru on your way home!
Family-First Food Lovers:
Enjoy meat and poultry (with nothing added)
Believe grass-fed is better than grain-fed
Love to cook and explore in the kitchen
Mealtime equals togetherness
Chances are, you could easily be persuaded with some recipe inspiration. Be honest: you watch those Tasty videos on your Facebook feed, don't you? We can't blame you–there's something mesmerizing about watching a healthy meal for a family of four come together in less than 90 seconds. That said, you're willing to go the extra mile (or hour) to cook those juicy pork cutlets using your favorite, branded all-natural pork. And yes, you'll pack up leftovers for your significant other to take to work and talk about your fabulous, home-cooked dinner.
Aging Traditionalists:
Meat is the center of their plate
Prefer conventional meat, not interested in claims
Least likely to explore protein alternatives
You grew up eating meat and you continue eating meat today by making meals your parents used to make. Beef stroganoff, meatloaf, pot roast… we name it, you've made it. You don't think twice before ordering a steak—and we don't blame you! Steak IS delicious, but you already knew that. You're old school and you're not swayed by organic or non-GMO. You often say 'if it ain't broke don't fix it!' So hop in your pickup, head to the nearest steakhouse and enjoy the scenic country views on your way.
Protein Progressives:
Love all proteins, especially meat (beef and pork)
Trend setters looking to experiment
Most willing to replace meat and poultry with plant-based proteins
Lead busy lives
We're guessing you live in a city, don't like when people refer to you as a Millennial (even though you totally are one), and love getting a new gadget in the kitchen to experiment with! Congrats–you're a Protein Progressive. With that, you're part of an adventurous group of people who love meat, love cooking, and are willing to try new things, especially the latest trends. In fact, just last week you convinced your friends to go to White Castle with you to try their Impossible Burgers. You have a bunch of different recipe boards on Pinterest, know the best restaurants in town, and have Yelped at least once or twice. You're willing to spend a pretty penny to get that all-natural, GMO-free, or grass-fed product. As long as you can grab it at your local Super Target along with your Lysol wipes, A Star is Born on Blu-ray, and a new toy for the dog.
Wellness Divas:
Trying to eliminate meat from their diets
Prefer chicken and plant-based proteins to beef/pork
Extreme claim seekers
Very health-focused and wellness-focused
You'll probably go into work on Monday and tell your coworkers all about the great hike you went on over the weekend and how you refueled with a delicious acai bowl. You're focused on your overall wellness, and the rest of us admire you for that! You're most comfortable with chicken and plant-based proteins, which you typically buy at your organic food store while stocking up on kale chips. That's where you also find your favorite all-natural, no hormones added meat to mix up your dinner routine from time to time. No matter what you're purchasing, you make sure the company behind the brand supports animal well-being and sustainability. Now grab your reusable, BPA-free Nalgene water bottle and don't miss that lunch-break yoga class!
So, which group are you? Let us know in the comments below, or on social media @TysonFoods.
The post Meet the 5 Types of Meat Eaters appeared first on Tyson Foods.
---
Keep the Mission High: Addressing Unconscious Bias and Checking Our "Blindspots"
June 27 2019
I'm a 50-year old white male. I grew up in the South, raised by a single mother who taught me to open doors for women.
Just from that little bit of knowledge about me, I bet you already have some preconceived notions about who I am and what I believe.
That's a natural response. Because no matter how diverse or inclusive we may think we are, we have all struggled with unconscious bias at one point or another.
Unconscious bias, or a "blindspot" is the gray area of discrimination—when we don't explicitly or intentionally do or say something offensive to someone who is different than us, but implicitly and subtly do or say something based on a stereotype we've made up in our minds that we may not even be aware of. It's those moments when someone else points out our own actions and we say, "wow, I didn't even notice I was doing that."
I recently had the opportunity to reflect on my own unconscious biases thanks to the CEO Action Check Your Blindspots mobile tour during its stop at the Tyson Foods World Headquarters campus in Springdale, AR. The interactive bus has a schedule of 100+ stops across the country to educate folks on unconscious bias and encourage organizations to take action on diversity and inclusion efforts.
I've been fortunate during my 27 years at Tyson Foods, especially working in our poultry business, to have been exposed to a lot of diversity, but my mission is continuous improvement—not only personally, but for Tyson Foods as well.
Put the right tools in place.
When it comes to educating people on diversity and inclusion, I'm a proponent of "show, don't tell." I believe the most useful tools we can use are visual or interactive learning experiences. We could have meeting after meeting where leadership talks about the need to do something. We could put together deck after deck of technical terms and strategic approaches. But I believe "a-ha" moments truly happen through visual learning.
Bringing the CEO Action bus on campus and allowing team members to have that first-hand experience is a huge step in the right direction and will hopefully act as a catalyst for more people to open up about unconscious bias. Another one of my favorite examples I've seen is a video our communications team created in celebration of International Women's Day: "Why Not Her?" By showing unconscious bias in such a touching way, people take something special away from that video that they wouldn't otherwise take away from a PowerPoint presentation.
Have the hard conversations.
It's on senior leadership to embrace the uncomfortable conversations and keep the mission high at all times. The mission is educating team members and growing their ability to understand unconscious bias, and sometimes that leads to difficult conversations. It's also the responsibility of every team member in this organization to put themselves in a position of objectivity, because wherever there is lack of knowledge, there's the potential for something offensive or hurtful to be said. These are teaching opportunities. We need to be open to the possibility that our feelings could get hurt and use these discussions to educate as opposed to putting up walls.
The world is becoming more diverse and inclusive every day. Our country is a melting pot of different colors, cultures, religions and orientations. Setting an example of acceptance and speaking up about bias or discrimination isn't a business objective for me—it's personal. Embracing the differences of others and seeking to understand instead of going on the defensive just makes up better people.
Strive for continuous improvement.
Perfection is not attainable. Blindspots will always exist, whether in a personal capacity or within an organization. But I know we will never come as close to perfection as we can if we don't push hard to get there. It's that challenge of hunting out those blindspots, no matter what they are, and taking action. And action is not simply saying we're going to make a change and putting it on a checklist. It's a journey. It's continuous improvement.
My hope for the future of Tyson Foods is continuous improvement, and I believe that lies in the hands of our people. If we ever want to be the greatest place on Earth to work, we have to embrace all people and move forward with that mindset. As long as we're willing to champion that mindset, I'm confident we'll get there.
The post Keep the Mission High: Addressing Unconscious Bias and Checking Our "Blindspots" appeared first on Tyson Foods.
---
Tyson Foods Summer Trends Report: Summer 2019
June 26 2019
Summer eating is different than any other time of year. It's experiential. It's experimental. It's memorable. It's a time when, free from cold weather obligations, families and friends come together over fire pits and barbecues, picnic tables and beach blankets to spend time together, make memories and, of course, eat.
Tyson Foods is one of the largest food companies in the world. Food isn't just our business—it's our passion. This passion drives us daily to help shape and identify the next wave of food trends. For Summer 2019, we once again tapped our Tyson Trendtellers Council, made up of a dozen of our company's top food thinkers and innovators, for their insights. We asked them to collaborate and use their collective insight to identify what the next big waves are in the culinary world this summer. On the list are new flavors, cool cooking techniques and ingenious prep and cleanup tools that do the hard work for you, so you have more time to hang out and have fun in the sun.
Tyson Foods' 2019 Summer Trends:
Alternative Protein has the Heat
This summer, protein is the superhero! Whatever flavor, texture or variety, protein has its own summery, blockbuster star power.
And the next generation of superhero proteins are plant-based. As these new products proliferate, they are set to go mainstream, becoming a mainstay on menus, whether eating in or dining out.
What does that mean exactly? It means the big burger franchises are rolling out meatless options. Even Ikea is working on a new meatless version of their iconic Swedish meatballs. And this trend isn't limited to restaurants; consumers are snapping up alternative protein products at grocery stores, too. The numbers reflect the interest: the alternative protein segment is growing double digits. This is clearly a trend that is not going away. Later this summer, consumers will even be able to grab Tyson Foods' first-ever plant-based nuggets from our new brand, Raised & Rooted

.
And it doesn't stop there! There are even more exciting protein spinoffs to embrace. Think: Blended proteins that combine animal protein with things like ancient grains and vibrant vegetables, so you get the best of all worlds as consumers are increasingly looking for both meat and plant-based proteins. In fact, Tyson Foods' brand Aidells® recently launched its Aidells Whole Blends

products, a breakthrough portfolio of sausage links and meatballs that are made with chicken, plus a blend of cheeses and plant-based ingredients such as ancient grains, black beans, chickpeas and lentils.
Demand for protein in all its forms has never been higher. And while the majority of consumers aren't interested in eliminating animal protein from their diets (traditional meat sources are still the top seller), 70 percent of meat eaters are substituting a non-meat protein into a meal at least once a week.
By the end of the summer, consumers are going to have a new cast of plant-based and blended foods to choose from—their new grilling and mealtime superheroes!
The Rise of the Backyard Grill Master
Go on, you celebrity chef! Or wait, is that my neighbor? This summer, the hottest trend is more people grilling like they're professionals, even if they've still got the tag on their tongs. We're talking top-grade tools, tricks, techniques and more that were once reserved for professionally trained chefs with five-star restaurant pedigrees.
There are several reasons for this. First, backyard barbecuers are becoming more educated through the proliferation of how-to content on social media and video platforms. They are self-educating on tricks of the trade that were once only available to chefs in culinary school. Today, all you need is a smartphone to become your own expert.
You are the Pro-Chef!
The magic of summer grilling is that it provides the backdrop for the ultimate cooking experience. Outdoors, often with friends and family close by, it's more like a sport than a kitchen chore. Also (and this part is key) it's a pretty simple, appealingly caveman like process. Meat + Fire = Dinner.
Comfortable with that simple formula, people are starting to build their confidence, upping their level of skill and risk. Open up this summer's backyard grills and you'll find unique cuts of meat like tri-tip, pork belly or even wild game. Each cut enhanced by layering flavors—sweet, salty, sour, bitter, umami—and unlocking richer and deeper tastes. In addition to leveraging a variety of proteins and flavors, these backyard chefs are also bringing techniques like sous-vide, the reverse sear method and smoking to their summer barbecues, enabled by increasing access to smart grilling technology that is as functional as it is futuristic.
The Age of the Machines
No, it's not the latest summer blockbuster; it's just the next wave in grilling technology. And it will pay off in more leisure time, trust us. Here's the deal: From a technology perspective, the smart home is heading outdoors. This summer, consumers will be using a variety of grilling tech to perfect their craft. Want to add a smoky flavor to your meat? An industry-first—a dual mode smoke controller—will enable consumers to not only produce a deep smoke flavor, but also carefully monitor for consistent temperature. Your smartphone? That also now doubles as a thermometer, using a wired probe to measure the temperature of the meat while cooking.
And at the end of the meal, finally, we don't have to worry about clean up. The latest robotic grill cleaner will allow you to enjoy another drink or time with family while cleaning your grill for you.
Frictionless Food
Summertime and the grilling is easy. During summer months, you especially want everything to be whoosh waterslide-easy. Who wants to buy, assemble and chop ingredients when you can just press a button and have them show up at your door? Even better—if a robot brings them? That's right, a robot.
Robots are starting to show up on college campuses and even at hotels, distributing snacks to hungry college students and room service to summer travelers. Need an extra towel, toothpaste or snack on your summer vacation? Ring a robot. Welcome to the future and the new age of Jetson-like hotel amenities. Sounds appealing, right?
Robots are just one example of how the frictionless food economy continues to evolve. No longer are consumers willing to wait in long lines or, in some cases, even leave their home. It's the summer, after all, and sometimes you just want to be lazy and enjoy time in the backyard. The frictionless food economy is reducing the stress, time and tension encountered with some of the more traditional means of getting and making food.
As a result, more retailers are adding "click and collect" grocery pick-up to their shopping options, along with direct to consumer delivery. Millennials and other more digitally minded cohorts are among the top consumers of these services and of the preponderance of meal kit options flooding the marketplace, all in the name of streamlining meal prep time.
Meet SIDE DISH 2.0, the New Standalone Star of Summer!
The side dish has long been the little brother/sister living in its older siblings' shadows. Poor side dish! Forever pushed to the… well, side, in favor of confident older brother Hanger Steak or brainy big sister Grilled Salmon. Welp. Not anymore! This summer the Side Dish grew six inches, got a cool haircut and found its voice.
Food culture is on the rise and so, too, is the side dish. 2019 data from Datassential shows that side items were among the newest items added to menus in the casual and quick service restaurant (QSR) space. One difference: people are seeking side dishes with a center-of-plate punch, regarding them less as meal complements and more as meal makers.
As barbecue goers decide what to bring to spice up the menu, they will be looking at interesting new flavor-packed ingredients, often adding proteins like chicken, beef or pork to increase the nutritional value and cut back on the carbs. Steak and broccoli nacho penne salad anyone? How about chipotle or pineapple slaw, elote corn or a BLT stuffed avocado? While backyard grills will continue to be filled with your favorite burger or hot dog this summer, expect to see side dishes taking more prominence on your plate. In this season of kick-off-your-shoes, sun-drenched pleasure, carefree is the name of the game. Yay side dish 2.0! We salute you!
Kids' Summer Eating List
For years the story has been the same: You start the summer with the best of intentions: my child will enjoy all sorts of in-season veggies. Instead, you end the summer begging them to finish just one piece of broccoli. JUST ONE. Well, guess what? Things are changing.
In between splishing and splashing and running their parents ragged this summer, kids' palates are slowly but surely changing. They're becoming mini-foodies, expanding their food preferences beyond the standard fries and pizza.
Kids' advanced palates are also leading them toward more nutritious foods. Remember when parents used to hide vegetables in meatloaf? This summer, the power and potential of blended foods is coming to kids' plates. Blended burgers and nuggets will be the new hot kids' menu items at pool parties and ballparks, combining the flavors of traditional protein with the nutritional value of more plant-based ingredients. So, parents, as you're planning for your kids to be home this summer, also think about how you can incorporate more flavors and varieties of food into their meals. They may just surprise you!
Make Way for Snack Time, Anytime
Gone is the notion of eating three square meals a day. Is snacking next on the chopping block? Never fear, snacking is here to stay, but it is transitioning as the lines between snacks and meals, munching and mainstays are blurring.
We used to talk about snacking as "The Fourth Meal," a separate eating occasion that fell somewhere between the three squares. Over the past decade, we've added 19 more between-meal occasions per capita. The reality is people are eating more fluidly throughout the day, which creates demand for flexible food that can be eaten anytime. What was once a 7 a.m. sit-down eggs and sausage breakfast is now a cup of fresh Jimmy Dean microwaveable eggs that can be eaten during a break at work. Is it breakfast? Is it a snack? Is it a meal? Can we just forget the labels, already!?
Whatever you call it, convenient, satisfying "snacks" now come in anytime options and are a summer essential for keeping energy up without weighing you down.
And guess what? In today's on-demand, flexible and frictionless world (see above) hitting your favorite restaurant for a snack as opposed to a whole traditional meal is on the rise. And once again, Gen Z and Millennials are driving the change, with consumers in their early 20's to late 30's more likely than any other generation to substitute a snack for a meal when dining out.
Restaurants are capturing the power of street food and small bites, with almost 14 percent of restaurant visits now being just for a snack or small plate, according to Technomic. That means occasion-less dining in restaurants is on the rise. And as restaurants look for ways to differentiate their offerings and get consumers in the door, snacking and smaller bites may be a new North Star.
Across menus, we are seeing a diverse mix of small plates featuring items like blistered shishito peppers, or arancini (stuffed rice balls coated with breadcrumbs and deep fried) that capture the twin needs of speed and creativity. This summer expect a wide range of plant-based items and traditional protein offerings to give people an array of choices and flavors.
The Frozen Aisle Gets a Refresh
The frozen aisle used to be where you picked up your Rocket Pops and French bread pizza. Or where you went to cool off when your air conditioning was broken on a sweltering day. But then frozen took a back seat as more people sought fresher options.
That was then. This is now.
There's a resurgence in the popularity of frozen foods as people seek convenience and become more educated about preservatives and the power of frozen to seal in nutrients. Thirty-two percent of shoppers polled by Acosta, a sales and marketing research group, said they planned to buy more frozen food in the coming year. Millennials are among the enthusiasts – 43 percent planning to buy more frozen food than last year as they seek items that require less prep and can be stored longer.
At Tyson Foods, we know the frozen aisle, and this summer, as consumers increasingly demand more fast, flexible and healthy food options, the freezer is getting a refresh with more vegetable varieties and re-makes of popular mainstays to improve their nutritional profiles. The increased popularity of flash frozen vegetables, smoothie mixes and acai bowls are among the attractions, along with new pizza flavors – think cauliflower crust – and healthier frozen entrees and proteins, such as Tyson air-fried chicken strips, coming soon. Always the darling of the frozen aisle, even frozen veggie sales are on the incline. According to Nielsen, year-to-year sales jumped 4.5 percent in 2017.
So why are people warming up to frozen?
Today, brands are leaning into health and convenience. Zoodles (spiralized zucchini), cauliflower fried rice and Jimmy Dean breadless egg sandwiches are just a few examples of newer offerings in the frozen aisles. According to a study by the University of California at Davis, in some cases, frozen items even had a slight edge in nutritional value compared to fresh produce. So, if you thought your frozen peas were less healthy than fresh ones, think again. Consumers also no longer have to feel guilty for using only half of their fresh spinach and throwing the rest away—hello sustainable! Frozen lets consumers keep their produce longer and at the same time, save a penny or two.
Don't Be Trashy
Today it's all about being a conscientious consumer and using only what you need. More people are hyper-aware of the trash they create, but unfortunately, there's still a lot of trash being created, especially in the summer.
From a food perspective, consumers are increasingly concerned with food waste. Don't worry, plates will still be full of barbecued favorites—hot dogs, burgers and grilled veggies—but this summer, people will be more cognizant of waste. The lettuce you used to make your summer salad…why not replant leftover lettuce stems or repurpose unused vegetables for soup stock?
Did you know that, according to the U.S. Environmental Protection Agency, each year the average person generates more than four pounds of trash every day and about 1.5 tons of solid waste per year? This summer expect more awareness around reducing waste.
Summer is shaping up to be one clean, green poolside party, with exciting food trends that translate to more fun in the sun for all.
Our TrendTellers Council:
Jennifer Bentz, Senior Vice President, R&D, Innovation, and Insights
David Ervin, Vice President, Alternative Protein
Nadia Grandus, Senior Director, Insights and Analytics
Kent Harrison, Vice President, Fresh Meats
Leigh Ann Johnston, Director, Sustainable Food Strategy
Tim Madigan, Vice President, eCommerce
Kathy Rietschel, Director, Shopper Insights
Risa Schwartz, Senior Director, Consumer Insights, Analytics and Sensory
Karen Shank, Director, Wellness and Nutrition
The post Tyson Foods Summer Trends Report: Summer 2019 appeared first on Tyson Foods.
---